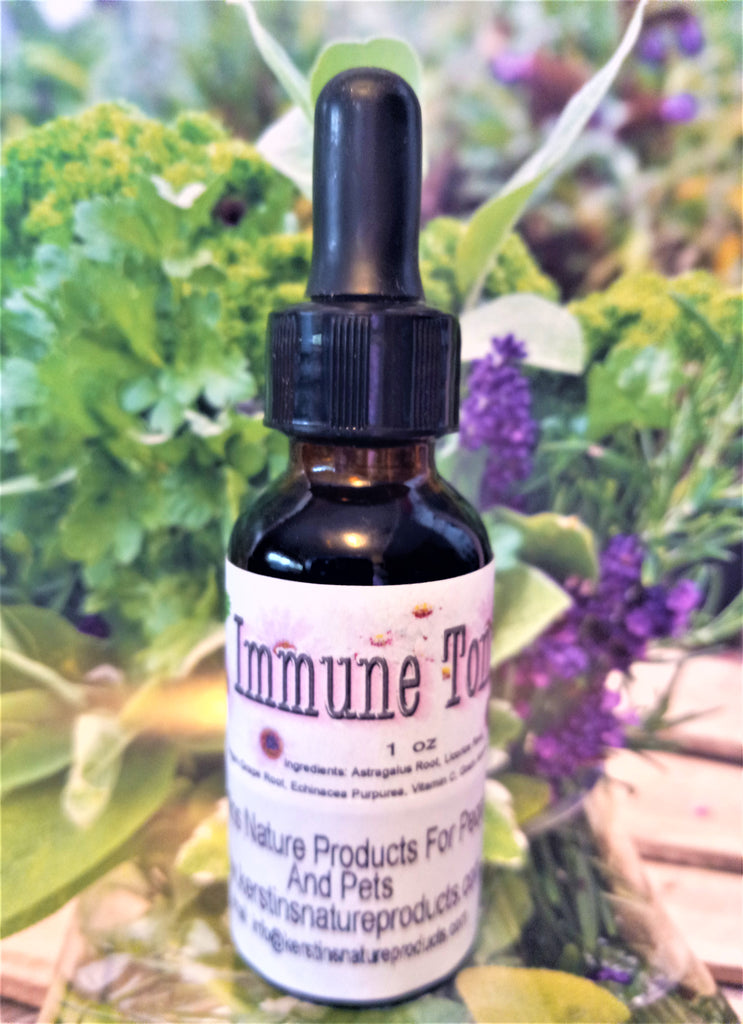 Immune Tonic Natural Herbal Tincture
---
Immune Tonic
This Immune Tonic supports the body in a unique way, it is gentle, yet powerful at the same time. The organic herbs in Immune Tonic have a long history of use keeping people healthy and strong around the world. An excellent blend for nourishing the entire immune system . This Tincture is fantastic at preventing as well as treating colds and flus. Popular as a tonic in cases of general fatigue or exhaustion, stress, before flying, time in hospital, during flu season etc...
Liquid drops or tinctures are not only convenient, but are highly absorbable and make the ingredients more bio available in the human body. The shelf life of the tonic is up to four years so that it will last through a few flu seasons.
Suggested dosage: 20-30 drops 2 - 3 times a day
Ingredients: Astragalus Root, Licorice Root, Oregon Grape Root, Echinacea Purpurea, Vitamin C, Grain Alcohol, Distilled Water
Please note: 

All information about my herbal products have not been evaluated by the Food and Drug Administration. These information are compiled from traditional and modern herb books, articles, and researches and my own experiences. These information are summarized for their educational values and should not be used for the diagnosis, treatment, or prevention of disease. They should not be used to replace the services of a qualified practitioner. 

When you are buying my herbal products you are agreeing to be fully responsible for your own health, and hold seller free of any liability. The seller, assumes NO responsibility for any adverse reactions from the usage of these products.
---
Share this Product